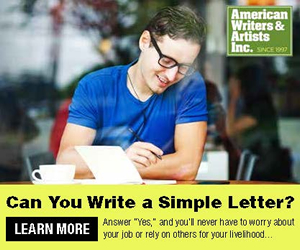 Writing compelling copy that will sell is quite challenging.
Indeed, as a freelance copywriter, I've learnt very quickly that copywriting is not about randomly writing on a topic.
However, after several months of research, I stumbled upon some effective selling methods to reach your target and sell anything.
That's how I discovered the 4P Approach during my AWAI Copywriting Training.
Here is the structure of the 4P Approach:
Promise
Picture
Proof
Push
In this article, we will review each step of this method.
Why is the 4P approach so popular?
The 4P approach is very popular because it helps marketers to write great compelling copy. It is also conversion-oriented and is designed to appeal to the wants and the needs of your target audience/prospects/customers.
That's why you should carry a synthetic portait of your ideal client before using this method to achieve greatest results:
gender
age
profession/occupation
income
beliefs
consumption habits
hobbies
Also, the 4P approach gives a clear sales framework to marketers and copywriters. Therefore, it enables them to give all the necessary information the prospects might need to make a sound buying decision.
Step #1: Promise
This step is the big claim you are making to your clients. For this reason, you can use it in your headline or in the lead of your copy.
The promise describes what your product or your service will do for your clients; and how it will change or improve their lives.
For example, let's imagine that you sell a new diet system. In your promise, you can tell your clients that you are offering a revolutionary diet that does not offer any constraints or forbidden foods.
The promise helps you to capture your audience's interest. Thus, they are hooked and are eager to know more about your product.
Consequently, you have to think a lot about the angle you will use to captivate your clients. You may use humor, or pop culture that can appeal to your clients.
Step #2: Picture
Next, you have the picture step. At this stage, you help your audience to visualize the numerous benefits that your product or service will bring into their life.
To do so, you will tap into their emotions. Here are some examples of emotions that are mostly used in the 4P approach:
fear
envy
jealousy
pride
anger
greed
joy
optimism
curiosity
vanity
Depending on the product or service you intend to sell, you will tap into chosen emotions to generate a reaction. For example, imagine that we sell a  new diet system. In this case, we can use jealousy, envy, pride altogether.
Step #3: Proof
Now that your audience has visualized the many benefits of your product or service, do you really think that they will buy from you? No, they won't. Actually, it's quite the opposite. Even worse: your audience can even be defiant about this new product.
Indeed, this can be easily explained as 92% rely on other people's reviews before buying a product.
Consequently, you have the step of proof to fight this level of resistance. You have several kinds of proof:
awards
reviews from local or national magazines and newspapers
testimonials from satisfied customers
celebrities' endorsements
As a matter of fact, the result of adding proof has been measured for some types of copy, such as landing pages and newsletters. For example, according to Unbounce, landing pages that exhibited social proof such as testimonials average a 1% higher conversion that those that didn't. Also, social proof can increase newsletter signups by 20%.
Step #4: Push
Now this is the moment where you push your offer. Indeed, it's the moment where you explain the compelling reason why your audience must buy your product or service. In addition, you also present your price at that moment and you introduce your call-to-action.
Also, if you have discounts, guarantees, free bonuses, or limited-time offers, this is the best moment to present them to your audience.
Moreover, the results of the push step can be multiplied if you write a personalized call-to-action. For instance, according to HubSpot, they increase conversion chances by 202%.
What are the applications of the 4P approach?
Copywriters and marketers can use the 4P approach for many types of copy:
sales letters
promotional emails and materials
argumentative essays
video scripts
landing pages…
Contact ECA Copywriting to create compelling copy for your audience
Do you want to write compelling copy for your product or service? In that case, you are in the right place! Thanks to its personalized application of the 4P approach, ECA Copywriting will demonstrate its ability to sell your products and services to your desired audience. If you're interested in my skill set, feel free to contact me.
Read also:
5 Tips To Choose The Right Copywriting Niche